Past Event
Guppy Tank
June 01st, 2016 ~ 12:00pm - 02:00pm
LabCentral, 700 Main Street, Cambridge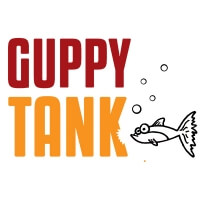 No sharks in these waters! A partnership between Harvard University's Office of Technology Development and LabCentral brings you Guppy Tank. On June 1, two super-early-stage life-science projects will pitch their innovation concepts to a panel of entrepreneurs and investors for constructive, in-depth feedback. Please join us to learn from experts on startup formation and participate in giving audience feedback. Networking reception to follow.
Innovation team 1:
LuminOva: Transforming in vitro fertilization (IVF) success non-invasively
Dan Needleman, Harvard John A. Paulson School of Engineering and Applied Sciences and Harvard Faculty of Arts and Sciences
Theresa Tribble, Blavatnik Fellow, Harvard Business School
LuminOva is applying non-invasive metabolic imaging of mitochondrial function in eggs and embryos to substantially improve clinical decisions and drive enhanced IVF success rates. The team is seeking input on how to prioritize its varied clinical applications in fertility.
Innovation team 2:
Beyond HDL/LDL: Next-gen CVD risk assessment
Frank Sacks, MD, and Jeremy Furtado, Harvard T.H. Chan School of Public Health
Just as decades ago it was discovered that the fractionation of total cholesterol into LDL and HDL revealed opposing associations with cardiovascular disease and provided much more accurate risk prediction, it is now clear that subspecies within LDL and HDL also have diverse disease associations. The team will present its novel quantitative test and seek input regarding a commercialization strategy.
Tags: Guppy Tank
Press Contact: Kirsten Mabry | (617) 495-4157
All Events