OTD Business Development Fellowship
A rewarding program for Harvard graduate students and postdocs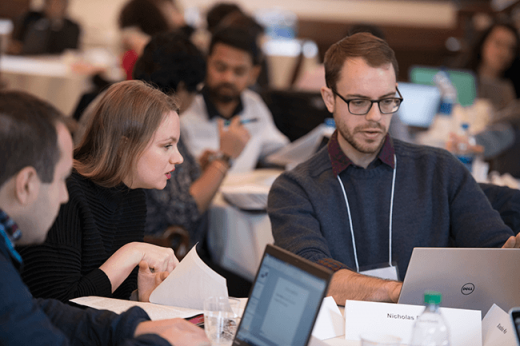 At Harvard Office of Technology Development (OTD), the Business Development Fellowship provides current Harvard graduate students and postdoctoral researchers an opportunity to participate in the crucial early stages of technology development. By analyzing technologies' commercialization potential and crafting marketing strategies, Fellows help us achieve our mission of translating research discoveries into products that reach the public.
During the yearlong program, the Business Development Fellows will be assigned to projects that may require their scientific background and domain expertise and asked to evaluate markets, assess intellectual property and patent landscapes, identify appropriate licensing partners for Harvard technologies, and create marketing campaigns.
The application process begins when you submit your résumé and a cover letter to senior fellow Sophie Evarts Lockwood. See below for complete application details. A select number of applicants will be invited to complete a commercialization case study and to interview with members of the OTD Business Development team.
No prior training is necessary to complete the case study. However, we strongly recommend applicants attend OTD's Bench-to-Business Boot Camp, an in-depth, 2-day educational workshop on April 12-13, 2021, and preference will be given to those who attended.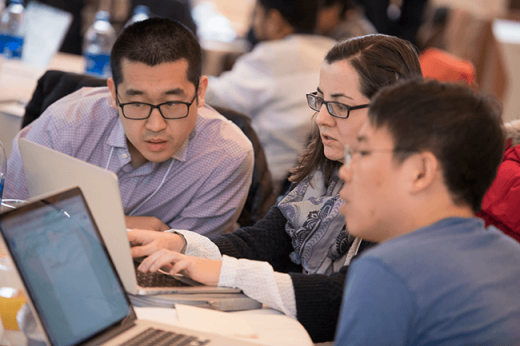 Program highlights
Over the course of a year, gain a valuable practical introduction to the fields of technology transfer, intellectual property, business development, alliance management, and marketing
Expand your network through exclusive events with outside experts, through interactions with OTD's highly experienced professional staff, and by connecting with other researchers who share an interest in commercializing science
Develop marketable skills for alternative careers in science
Receive compensation for your time
In recent years, alumni of this program (formerly known as the Early Technology Assessment Program) have found rewarding career opportunities in intellectual property law, technology transfer, business development roles in industry, entrepreneurship, and venture capital.
Responsibilities
Generating written reports detailing market size, competitive landscape, intellectual property, and partnering strategies for Harvard technologies
Preparing marketing materials for potential industry partners
Attending, and participating in, scheduled seminar series and group meetings
Up to 5 hours of work per week completed at any location convenient to you
Eligibility
Harvard or Harvard-affiliated PhD students or postdocs
PhD students must have completed qualifying exams
Ability to commit up to 5 hours per week for 1 year
Completion of a commercialization case study provided by OTD
Preference will be given to applicants who have participated in OTD's Bench-to-Business Boot Camp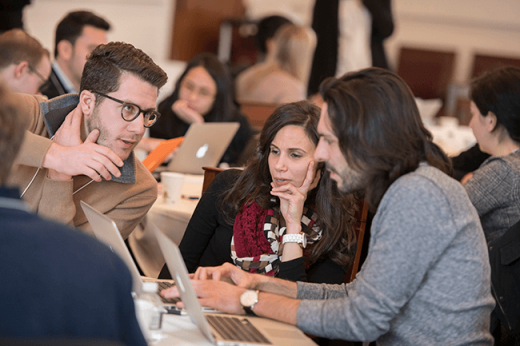 Important recruitment dates (2021)
April 7: Deadline to apply to participate in the Bench-to-Business Boot Camp (note, the Boot Camp application form will be posted here in mid-March)
April 12-13: Bench-to-Business Boot Camp, 9:00AM to 12:30PM Eastern Time each day, on Zoom
April 23: Deadline to apply for the Fellows program, by submitting your résumé and cover letter to Sophie Evarts Lockwood
April 30: A select group of applicants will be asked to complete a case study
May 21: Completed case study due
June 4: Next-round interviewees notified
Mid-June: Interviews begin
Late June: Accepted Fellows notified
July 2021: Work begins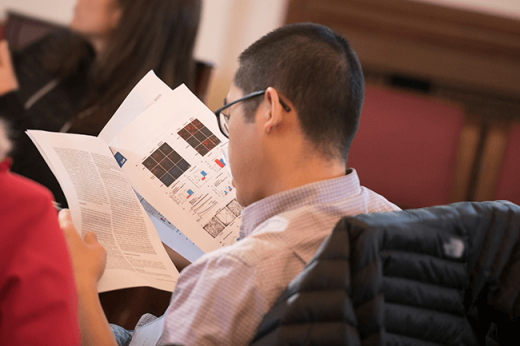 How to apply
Interested PhD students and postdocs should first apply to the Bench-to-Business Boot Camp, by April 7, and plan to attend both half-day workshops (9AM-12:30PM) on April 12 and 13. Then, submit a résumé and cover letter, expressing interest in the OTD Business Development Fellows program, by April 23. OTD will provide a select group of applicants with a commercialization case study by April 30, to be completed by May 21.
Questions? Please contact Sophie Evarts Lockwood.
Looking for something else?
Recent MBA graduates of Harvard Business School may be interested in the Blavatnik Fellowship in Life Science Entrepreneurship. Learn more.
---
Photos from the 2018 Bench-to-Business Boot Camp / credit Tony Rinaldo Photography