Blavatnik Biomedical Accelerator
Blavatnik Fellowship in Life Science Entrepreneurship
The Blavatnik Fellowship in Life Science Entrepreneurship offers Harvard Business School alumni and Harvard-affiliated postdocs the opportunity to advance new ventures around promising life science technologies and develop their leadership talents during a 12-month fellowship year. Postdocs who are selected as Blavatnik Fellows are able to lead the technical and commercial development of their existing scientific research.
Supporting Blavatnik Fellows in their pursuit of successful enterprise creation, the program provides practical materials for entrepreneurship—time, working space, operating funds—with access to strategic resources—mentorship, workshops, and fireside chats, with industry experts. To date, there have been 39 Blavatnik Fellows that have collectively raised $468M+ in funding.
The Blavatnik Fellowship is led by faculty chair Peter Barrett, PhD. The members of the Key Advisory Board, leading industry and biomedical authorities, provide programmatic guidance as well as one-on-one mentorship to Blavatnik Fellows. The Blavatnik Entrepreneurship Network, a consortium of top business and science leaders, provides Fellows additional mentorship channels.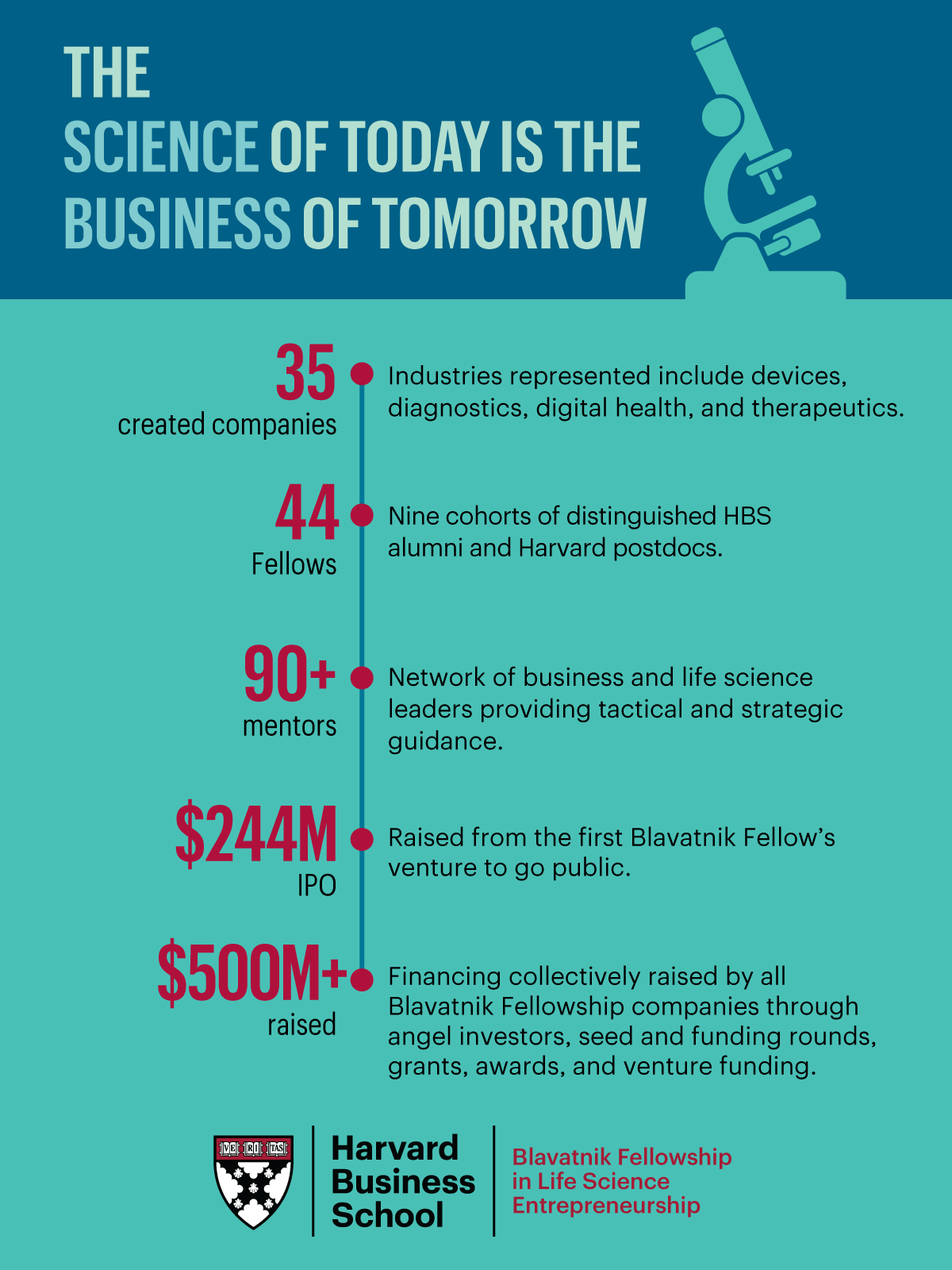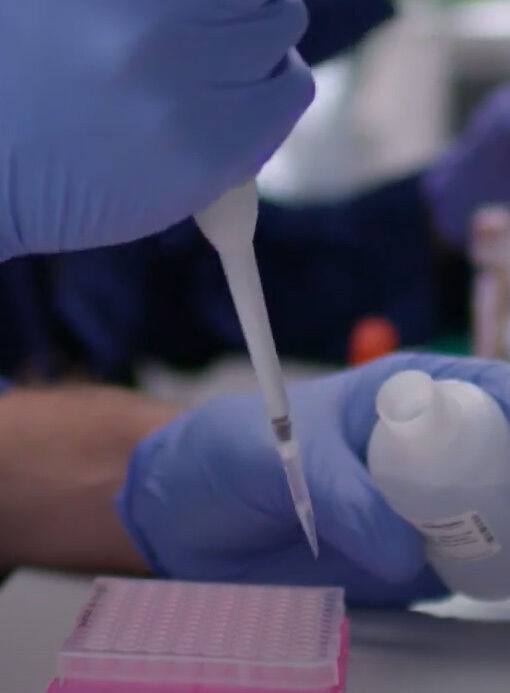 Join our community of entrepreneurs
Ideal candidates are MBA alumni of Harvard Business School who have graduated within the last 7–10 years, or postdoctoral candidates within the first 5 years of their training program at a Harvard program or research lab. The program is a full-time, salaried, residential fellowship. As such, Blavatnik Fellows are expected to reside in the Boston area, are eligible to enroll in a range of Harvard employee benefits, and receive work space at the Pagliuca Harvard Life Lab.

Bringing life science innovations to the global population is more crucial than ever. The Blavatnik Fellowship mentors future leaders who want to make important advancements, take risks, and commercialize biomedical discoveries.