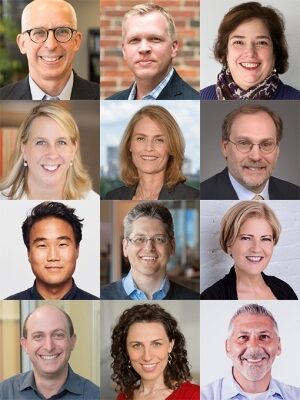 Find the advice you need.
Venture capitalists, executives and legal experts are just a phone call away
Our network of Experts in Residence (XIRs) offers a powerful resource for Harvard innovators working to commercialize a technology, navigating the launch of a startup, or seeking corporate partners.

Our XIRs have a wealth of experience in: company formation and leadership, intellectual property strategy, legal transactions, product development, regulatory affairs, marketing, corporate partnerships, and much more!
To engage with an XIR, simply contact us at OTD, and if we can't answer your questions ourselves, we will promptly set up a phone call.

Alternatively — or additionally — if you're looking for in-depth, ongoing guidance on launching a startup, consider meeting with one of our Entrepreneurs in Residence (EIRs).
New XIRs are continually joining our network. To inquire about joining the program, please contact us.