Past Event
Harvard Startup Stories: Aldatu Biosciences
October 26th, 2020 ~ 12:00pm - 01:00pm
Zoom; register for details
Join us on Zoom for this lunchtime talk featuring Iain MacLeod, former Harvard postdoc and now cofounder and CEO of Aldatu Biosciences.
Hear the founding story of Aldatu Biosciences, from its roots in Harvard-led AIDS research in Botswana, through the founding team's key decision points, and most recently, the company's nimble pivot into rapid COVID-19 testing.
As the Harvard Gazette reported earlier this year:
Aldatu's roots lie in [Prof. Max] Essex's long-running Botswana-Harvard Partnership, established in 1996 to fight AIDS. In 2008, infectious diseases physician Christopher Rowley, then a research associate at the Harvard T.H. Chan School of Public Health, was joined there by a postdoctoral fellow Iain MacLeod. Rowley was working on HIV drug resistance, a continual problem in treating patients with antiretroviral drugs. Frustrated by the cumbersome existing process to determine whether a patient harbored resistant HIV strains, the two developed the PANDAA genotyping platform (Pan Degenerate Amplification and Adaptation), which provided rapid, low-cost HIV genotyping.

"Iain and Chris developed the PANDAA platform for PCR testing of drug resistance for HIV," Essex said. "The goal was to develop a test that would be cheap enough for widespread use in low- and middle-income countries, where drug resistance testing was often not available."

... [Using the PANDAA platform, Aldatu Biosciences] distributed tests for HIV in Botswana and developed a diagnostic for Lassa fever, another viral disease. In early March, as the lack of COVID-19 testing became acute, Rowley contacted MacLeod and asked whether PANDAA could be used for the disease. They developed the diagnostic in a matter of days and, by the time regulatory guidelines changed on March 16 to let private labs begin testing, they had already begun working with BIDMC [Beth Israel Deaconess Medical Center] to validate the test.
Featured speaker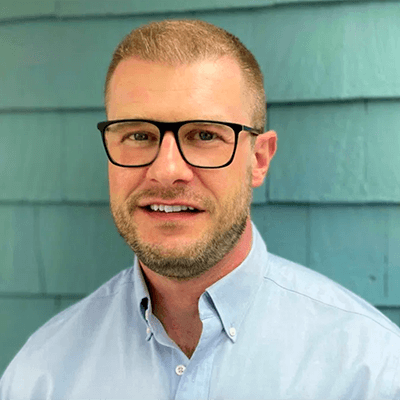 Iain MacLeod, former Harvard postdoc and now cofounder, CEO, and Chief Science Officer of Aldatu Biosciences
Iain is responsible for leading the advancement of Aldatu's pathogen and drug resistance diagnostic technology in addition to guiding the company's global health strategy.
Prior to founding Aldatu Biosciences in 2014, Iain undertook his post-doctoral training at the Harvard TH Chan School of Public Health, and the Botswana-Harvard AIDS Institute in Gaborone, Botswana, where he focused on HIV drug resistance. Iain maintains an academic appointment at the Harvard TH Chan School of Public Health.
Iain holds a Ph.D. in Pathology – specializing in molecular virology – from the University of Cambridge (2008), an LL.M. in International Law, and a B.Sc. in Virology from the University of Glasgow.
In conversation with
Grant Zimmermann, Managing Director of Business Development, Harvard Office of Technology Development
Responsible for business development and commercialization of Harvard technologies in the life sciences, especially those developed through the Blavatnik Biomedical Accelerator, Grant joined Harvard Office of Technology Development in 2012. Prior to joining Harvard, Grant was Vice President of Strategic Alliances at Zalicus Inc. partnering an oncology-focused, combination-drug discovery platform with pharma and biotech. Previously, he was head of technology development and inflammation research at CombinatoRx, Inc. advancing multiple candidates through discovery and pre-clinical development, including a phase 2b candidate for rheumatoid arthritis. Grant holds a BS in biochemistry from the University of Illinois at Urbana-Champaign, and a PhD in chemistry from the University of Colorado at Boulder. He was an American Cancer Society postdoctoral fellow at Harvard Medical School.
Press Contact: Kirsten Mabry | (617) 495-4157
All Events