Past Event
Biomedical Informatics Entrepreneurs Salon: Stephen Kahane
April 21st, 2021 ~ 05:00pm - 06:00pm
Zoom; please register for details
A monthly conversation about medicine, biology, computers, and entrepreneurship, hosted by Harvard OTD and the HMS Dept. of Biomedical Informatics. Open to all.
Featured Speaker: Stephen Kahane, MD, MS, New Mountain Capital
Stay in touch! To receive invitations to future Salon events, join the mailing list.

About the speaker
Stephen Kahane, MD, MS
New Mountain Capital
Executive Advisor/Operating Partner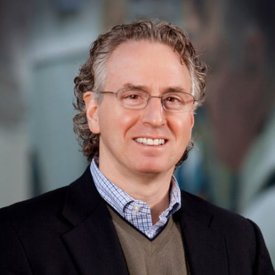 Dr. Kahane is an executive advisor/operating partner at New Mountain Capital and works directly with selected portfolio companies including Ciox Health, Cloudmed (fka RevInt) and Signify Health (formerly Remedy Partners).
Previously, he served as Executive Vice President and President, Client Organization at athenahealth. During his eight years at athenahealth, the company grew revenues from $250m to over $1.4B (~all of which was organic in nature) and delivered market cap expansion from under $1B to almost $6B. Prior to that, Dr. Kahane was the chairman and chief executive officer of publicly traded AMICAS, Inc., an image and information management solutions company that grew revenues fourfold in four years with dramatic margin and market cap expansion – the company was acquired by publicly traded Merge Healthcare. Dr. Kahane's experience also includes roles as the chief executive officer of publicly traded VitalWorks Inc. (acquired by publicly traded, Cerner Corp.) and privately held Datamedic Holding Corporation (acquired by publicly traded Infocure Inc).
Dr. Kahane has done extensive work with private equity and venture capital firms including serving as an operating/venture partner at both Bessemer Venture Partners and SV Life Sciences. Currently, he is a board member at Kyruus (patient access solutions for health systems), RevInt/Cloudmed (revenue integrity tech-enabled services), EarlySense (continuous, contactless patient monitoring technology and related services), RevSpring (patient engagement platform and services) and Groups Recover Together (multi-state / multi-site addiction treatment facilities and telehealth services). He also served on the board of Cressy and SV Health-backed Homecare Homebase (the leading provider of tech and services to home health agencies) and RedBrick Health (the then-leading employee health engagement & behavior change tech and tech-enabled services co).
Early in his career, Dr. Kahane served as medical director and system development director of information technology at Johns Hopkins Medical Institution and was on the faculty of the medical school. Dr. Kahane completed his residency and received his M.S. in computer science from Johns Hopkins and his M.D. with AOA Honor Society credits, Phi Beta Kappa, Summa Cum Laude honors from Emory University. Currently, he is serving on the Advisory Board to the Dean of the Johns Hopkins School of Engineering.
Dr. Kahane has been married to Christine for 38+ years – they have five children together and live in the Back Bay of Boston, MA.
Tags: Biomedical Informatics Entrepreneurs Salon
Press Contact: Kirsten Mabry | (617) 495-4157
All Events