Past Event
Commercializing Innovation: Green/Clean-Tech Entrepreneurship
October 19th, 2018 ~ 07:00am - 08:30am
Maxwell Dworkin, Room G125, 33 Oxford Street, Cambridge
Hosted by Harvard Office of Technology Development and the FAS Office of Postdoctoral Affairs, and presented in collaboration with the Harvard Physics Graduate Student Council. Free and open to all; no Harvard ID required. This talk may be of most value to those who are considering careers in a startup and/or who have created research innovations in the areas of energy, clean-tech, or sustainability.
We are pleased to welcome two esteemed speakers. Adria Wilson is Entrepreneurial Program Lead for Chain Reaction Innovations at Argonne National Laboratory in Illinois. Andrew Takacs is Senior Manager for Business Development at Greentown Labs in Somerville, Mass.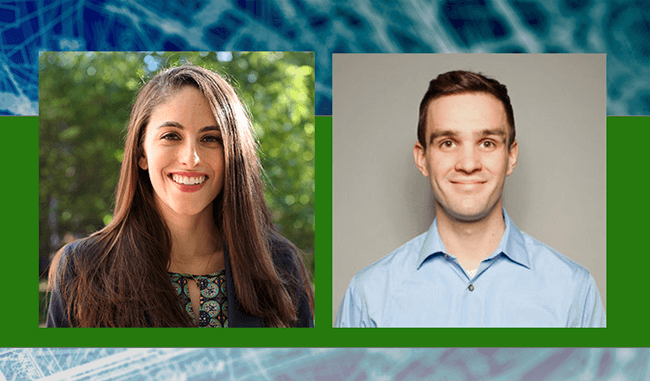 Please join us to learn about two programs that support early-stage startups as they innovate in the areas of energy, clean-tech, and sustainability. Chain Reaction Innovations is currently recruiting its third cohort (deadline Oct. 31), which begins in April 2019. Greentown Labs recently opened the Center for Cleantech Innovation, doubling its coworking space in Somerville (learn more).
---
About Chain Reaction Innovations (Argonne National Lab, Illinois)
The idea of the lone inventor growing the next transformative technology with nothing but brilliance and sweat is a myth. Technologies that forge new industries, create sustainable energy sources, and raise standards of living require teamwork. To grow these technologies from idea to prototype requires vast amounts of capital, expensive equipment, and often, the blending of cross-discipline scientific and engineering expertise. To get these technologies quickly into the hands of the people they can help requires investment, market access, a strong business plan, and connections.
We are that support team for today's best and brightest innovators. We give you the resources and room to grow your ideas and create a lasting legacy.
Our mission is to identify innovators with ideas for energy- and science-based technologies that can have a significant impact on the lives of billions of people. We will provide these innovators with the laboratory tools, seed capital, and collaborators needed to grow their early-stage technologies so they can attract the long-term capital and commercial partners needed to scale and launch into the marketplace.
The U.S. Department of Energy's (DOE's) Advanced Manufacturing Office (AMO) provides $3 million during a two-year period to support four to six teams of innovators. New teams will be selected each year to receive this two-year allocation. This funding will pay for fellowships that cover salary, benefits, use of laboratory equipment and office space, and guidance from Argonne researchers. Argonne also contributes about $1.2 million in funds to the program.
CRI is managed by DOE's Technology-to-Market program and AMO and run by Argonne.
About Greentown Labs (Somerville, MA)
Greentown is the largest clean technology incubator in the United States. We're a community of bold and passionate entrepreneurs creating energy technologies that transform the way we live, work, and play. At Greentown Labs, we deeply believe in the impact that innovative clean technologies will have on the world, and we know the relentless human energy of a few scientists, engineers and business people can make a big difference. We know because we see it every day at Greentown Labs.
We've supported 170+ startups since our inception, more than 86% of which are still operating today. Our companies represent many fields from the cleantech ecosystem: Energy generation, Building and energy efficiency, Energy distribution and storage, Transportation, Agriculture, water and waste, Chemicals and advanced materials, Robotics & Process Efficiency, and Investors and support services.
Our mission is to foster a passionate community committed to solving the world's biggest efficiency, energy and environmental challenges by providing the resources and labs startups need to succeed.
Our customized 58,000 sq. ft. facility offers co-located office space and prototyping lab space for you to build your business and develop your technology at the same time. Membership includes access to the resources and amenities including: coworking space, a prototyping lab, machine shop, electronic testing equipment, manufacturing resources, a wet lab, software, an investor network, and legal services.
---
The program descriptions above are taken from the organizations' respective websites and are not intended to imply any kind of endorsement on the part of Harvard.
Press Contact: Kirsten Mabry | (617) 495-4157
All Events