Past Event
Deadline to Apply to OTD's Benchtop Innovation Showcase
July 12th, 2018 ~ 08:00pm - 08:00pm
Harvard Office of Technology Development (OTD) facilitates the sharing of Harvard innovations with both commercial entities and the global research community to advance science and benefit society. While we are well known for licensing major innovations to startups and other companies, we also celebrate the research techniques, assays, protocols, reagents and tools developed in Harvard labs that may be of great use to other researchers worldwide.
Have you developed an innovation in the lab that might help others advance their own research? Please apply to participate in our Benchtop Innovation Showcase on September 18, 2018. The application deadline has been extended to July 13.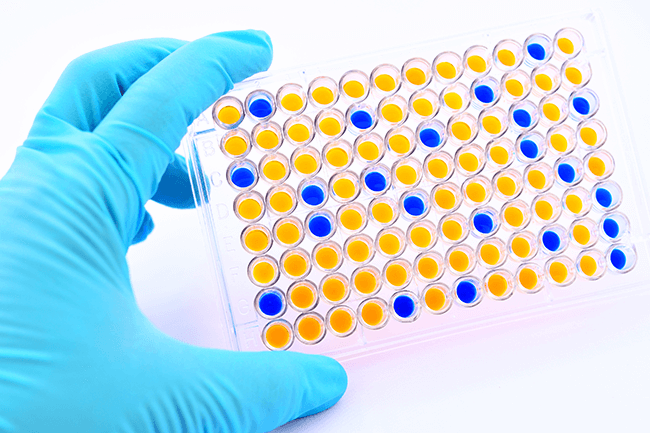 If selected to participate, you will:
Receive real-time, personal feedback and advice from our panelists — a volunteer team of industry experts and product developers from MilliporeSigma
Have your innovations evaluated by OTD for their commercial potential
Have the opportunity for global impact on science through licensing arrangements that would bring revenue back to you and your lab
How to participate:
Submit to OTD a short abstract describing your idea – any research technique, assay, protocol, reagent or tool developed in a Harvard lab. The document should include the following:
General description of invention (what is it, what does it do)
Who will use the invention and what problems does it address for a researcher
What type of improvement or new capability does it provide
Current status of the invention (concept, early feasibility demonstrated, ready for market)
Email your abstract to Tatiana Demidova-Rice, Business Development Manager in Harvard OTD, by July 13th, 2018. (If you're not sure whether your innovation is suitable, please reach out to Tatiana to discuss it.)
If selected to participate, you will be notified by email in late July.
The Benchtop Innovation Showcase will take place on September 18 at Harvard Medical School, with attendance by invitation only.
For this event, we are soliciting all innovative ideas in the following areas:
Chemistry/Nanomaterials
Digital Technologies
Drug Delivery
Drug Screening
Environmental Monitoring
Gene Editing/Cellular Engineering
Genomics/Gene Regulation
Immunoassays
Metabolomics
Microbiology/Microbiome
Proteomics/Protein Science
Regenerative Med/Cell Therapy
Small/Bioactive Molecules
Stem/Cell/Tissue Biology (including 3D Cell Culture)
Please note, reports of innovation in any area of research are always welcome in OTD. To learn more about how we support Harvard researchers, please visit otd.harvard.edu/faculty-inventors
Press Contact: Kirsten Mabry | (617) 495-4157
All Events