Past Event
Biomedical Informatics Entrepreneurs Salon: Blake Byers, GV
November 04th, 2020 ~ 12:00pm - 02:00pm
Zoom; register for details
A monthly conversation about medicine, biology, computers, and entrepreneurship, hosted by Harvard OTD and the HMS Dept. of Biomedical Informatics. Open to all.
Stay in touch! To receive invitations to future Salon events, join the mailing list.
About the speaker
Blake Byers, General Partner, GV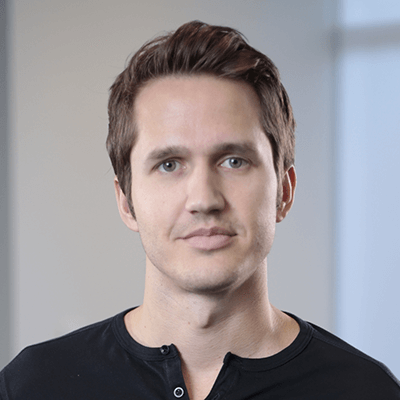 Blake is an engineer, scientist, and entrepreneur who has been working at GV since 2010. As an investor, Blake partners with founders on life-science and digital companies — from drug development and healthcare delivery to financial services and information security.
Blake's life science investments include Denali (Nasdaq: DNLI), Armo (Acquired by Eli Lilly), Forty Seven (Nasdaq: FTSV), Magenta (Nasdaq: MGTA) and Arcus (Nasdaq: RCUS). Blake's digital investments include being the first investor in Robinhood and Gusto.
Prior to GV, Blake helped start two companies, led research projects on biomedical engineering and stem cell biology at Stanford, and was an angel investor.
Blake received a Ph.D. and master's in bioengineering from Stanford University and holds Bachelor of Science degrees in biomedical engineering and economics from Duke University.
Tags: Biomedical Informatics Entrepreneurs Salon
Press Contact: Kirsten Mabry | (617) 495-4157
All Events