Biomedical Informatics Entrepreneurs Salon: Gail Javitt, JD '93, Epstein Becker Green
December 18th, 2018 ~ 11:30am - 01:30pm
Harvard Medical School, Waterhouse Room, Gordon Hall 1st Floor, 25 Shattuck St., Boston, MA 02115
A monthly conversation about medicine, biology, computers, entrepreneurship, and pizza. Open to all. Hosted by Harvard OTD and the HMS Dept. of Biomedical Informatics.
Stay in touch! To join the mailing list (to receive invitations to future events), sign up here.
Featured Speaker
Gail H. Javitt, JD '93
Member of the Firm, Epstein Becker Green
Ms. Javitt will speak on the topic of FDA regulation of health care technologies, particularly those involving artificial intelligence.
Speaker bio
GAIL H. JAVITT is a Member of the Firm in the Health Care and Life Sciences practice, in the Washington, DC, office of Epstein Becker Green. Ms. Javitt provides strategic FDA regulatory advice for leading medical device, diagnostics, pharmaceutical, biological products, human cellular, and tissue-based products (HCT/Ps), and dietary supplement companies throughout the product life cycle and has successfully resolved disputes at both the pre- and post-market stage. She also has significant experience advising clinical laboratories on FDA and CLIA requirements for laboratory developed tests.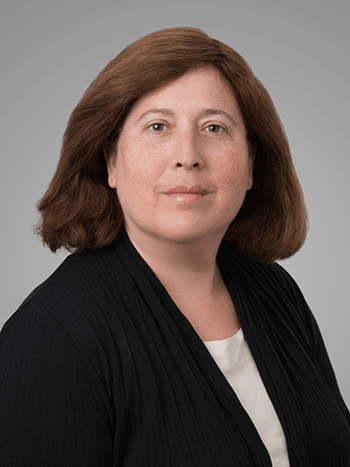 Ms. Javitt's experience prior to joining Epstein Becker Green includes serving as counsel in a major Washington, DC, FDA Regulatory practice and as a law and policy director at the Genetics and Public Policy Center, part of Johns Hopkins University. At the Center, she was responsible for developing policy options to guide the development and use of reproductive and other genetic technologies. Earlier in her legal career, Ms. Javitt clerked for the Honorable Gary Taylor of the U.S. District Court for the Central District of California.
In addition, Ms. Javitt has published and spoken widely on issues at the intersection of law and science, including FDA regulation of genetic testing, precision medicine, and next-generation sequencing. Her academic experience has included serving as a faculty member at the Berman Institute of Bioethics at Johns Hopkins University and as an adjunct professor at the Georgetown University Law Center, American University's Washington College of Law, and the University of Maryland School of Law. She was previously a Greenwall Fellow in Bioethics and Health Policy, a collaborative effort between Johns Hopkins University and Georgetown University.
All Events