Past Event
Biomedical Informatics Entrepreneurs Salon: Lisa Suennen, GE Ventures
November 30th, 2017 ~ 11:30am - 01:30pm
Harvard Medical School, Waterhouse Room, Gordon Hall 1st Floor, 25 Shattuck St., Boston, MA 02115
A monthly conversation about medicine, biology, computers, entrepreneurship, and pizza. Open to all.
Stay in touch! To join the mailing list (to receive invitations to future events), sign up here.
About the Speaker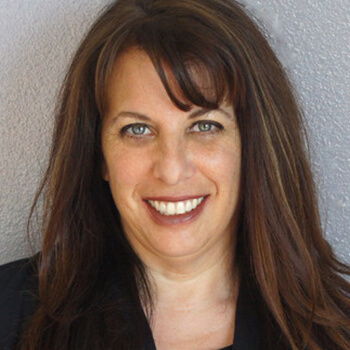 Lisa Suennen is Managing Director at GE Ventures focused on early-late stage healthcare investments across health IT, health services and medical devices. Lisa also leads Venture Valkyrie LLC, a publishing and business advisory firm and is a founder of CSweetener, a not-for-profit company focused on matching women in and nearing the healthcare C-Suite with mentors who have been there and wish to give back. Lisa is a member of the faculty at the UC Berkeley Haas School of Business, where she teaches classes on venture capital and the changing healthcare economy.
Prior to GE, Lisa led Venture Valkyrie Consulting, advising large corporations around corporate venture capital and digital health strategy. Prior to that she spent 15 years as a Partner at Psilos Group, a successful healthcare-focused venture capital firm. Prior to Psilos, Lisa helped build Merit Behavioral Care (fka American Biodyne, Inc), an $800mm behavioral healthcare company where she held various leadership roles from its early start-up days through its successful IPO and exit. Previously, Lisa held various positions in marketing and product management in companies in the high technology field.
Lisa is currently a Board Member of the Dignity Health Foundation, Heart To Heart International, and global digital health organization HealthXL. She is also on the Advisory Boards of the California Health Care Foundation Innovation Fund, the American Heart Association Innovation Think Tank, Qualcomm Life, and NASA's Translational Research Institute, which is focused on innovative approaches to reduce risks to humans on long-duration exploration missions, including NASA's Journey to Mars. Lisa is a Fellow of the inaugural class of the Aspen Institute's Health Innovators Fellowship and a member of the Aspen Global Leadership Network.
Lisa is an internationally-recognized speaker on healthcare topics and writes a widely read blog on healthcare and healthcare investing at http://venturevalkyrie.com. She published her first book in 2013: Tech Tonics, Can Passionate Entrepreneurs Heal Healthcare with Technology, coauthored with Dr. David Shaywitz. Together they also host a popular podcast, also called Tech Tonics, focused on the people and passion at the intersection of technology and health.
Lisa holds an M.A. in political science, a B.A. in political science and a B.A. in mass communications, all from the University of California, Berkeley.
Tags: Biomedical Informatics Entrepreneurs Salon
Press Contact: Kirsten Mabry | (617) 495-4157
All Events