Past Event
Deadline for pre-proposals: Blavatnik Biomedical Accelerator
September 15th, 2019 ~ 08:00pm - 08:00pm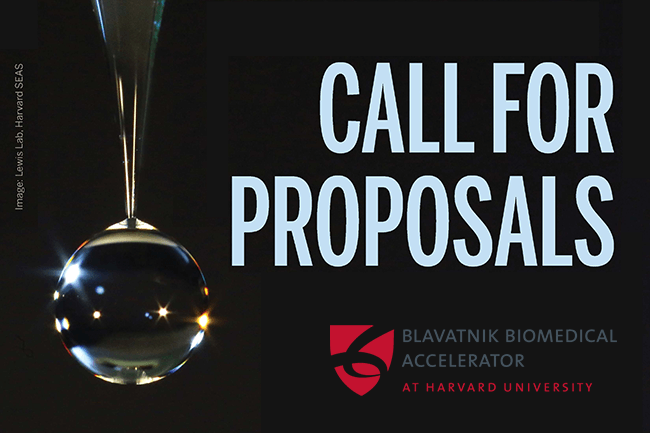 The Blavatnik Biomedical Accelerator is now accepting applications for funding beginning in January 2020.
Apply now for grants of $100K–$300K to advance innovative research with clear commercial potential.
Benefits
Access to consultants and 100+ contract research organizations
Strategic advising from Harvard OTD
Achieve scientific milestones relevant to industry
Track record
$20M in grants to 113 projects
Major license agreements
16 new companies launched, $500M+ raised in equity financing
$40M in new industry research funding
Eligibility
All principal investigators employed by Harvard University who assign intellectual property rights to Harvard.
For full details, view the RFP, and for further information, please contact .(JavaScript must be enabled to view this email address).
Press Contact: Kirsten Mabry | (617) 495-4157
All Events