Past Event
Pathways to Entrepreneurship: Randall King, MD, PhD
January 14th, 2016 ~ 12:00pm - 02:00pm
TMEC Amphitheater, Harvard Medical School, 260 Longood Ave., Boston, MA
What does it take to commercialize academic innovation?
Join us for a discussion of translational research in academia and biotech, followed by networking and refreshments. This event is open to Harvard-affiliated faculty, researchers, postdocs, and graduate students.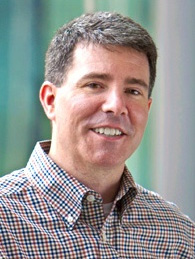 Featured speaker Randall King, MD, PhD, is Harry C. McKenzie Professor of Cell Biology at Harvard Medical School. He received an undergraduate degree in Chemistry from Carleton College, a PhD in Biochemistry from UCSF, and his MD from Harvard Medical School. Dr. King was a fellow at the Harvard Institute for Chemistry and Cell Biology, one of the first academic high-throughput screening centers dedicated to the discovery of small molecules in the academic setting. Dr. King investigates the role of ubiquitin-dependent proteolysis in the control of cell division. His work at the interface of chemistry and biology has identified small molecules that target the Anaphase-Promoting Complex and proteasome-associated deubiquitinating enzymes. His lab is interested in the development of these molecules for treatment of cancer and neurodegenerative disease.
About the Pathways to Entrepreneurship series
Exciting entrepreneurship opportunities originate in academia. The Pathways to Entrepreneurship series lets you hear guest speakers offer their unique perspectives on how a solid education and research foundation can act as a springboard for the commercialization of academic innovation. Join in a discussion with a like-minded community as our guests share their personal stories and journeys as scientific entrepreneurs.
Hosted by Harvard Office of Technology Development and the HMS/HSDM Office for Postdoctoral Fellows.
Press Contact: Kirsten Mabry | (617) 495-4157
All Events