Past Event
Biomedical Informatics Entrepreneurs Salon: Arnaub Chatterjee, AcornAI
September 16th, 2020 ~ 12:30pm - 02:30pm
Zoom - register for details
A monthly conversation about medicine, biology, computers, and entrepreneurship, hosted by Harvard OTD and the HMS Dept. of Biomedical Informatics.
Featured Speaker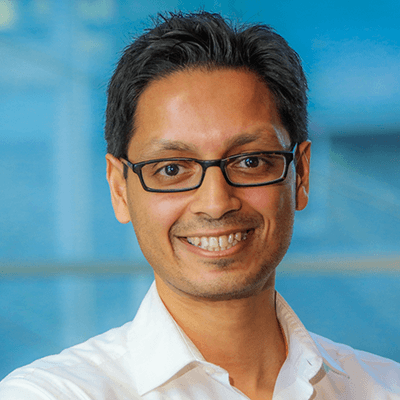 Arnaub Chatterjee is Senior Vice President of Product at AcornAI, the data science arm of Medidata Solutions, a global provider of cloud-based and analytic solutions in life sciences. In his role at Medidata, he oversees the development and go-to-market of products in the 'omics, imaging, evidence generation and clinical development spaces. In addition to his role at Medidata, he serves on the faculties of Harvard Medical School and Cornell University, where he teaches courses on health policy and health data/analytics, respectively.
Prior to joining Medidata, Arnaub was Associate Partner at McKinsey & Company and led engagements around improving clinical development in pharma R&D as well as helping global technology companies on their healthcare market entry strategy. Before his time at McKinsey, he worked at the pharmaceutical company Merck, serving as Director of the Data Science and Insights group and also served in the Obama Administration as an advisor to the U.S. Department of Health and Human Services. He began his career as a strategy consultant at Deloitte Consulting.
Arnaub is a member of the Global Future Council of Biotechnology of the World Economic Forum and serves on the board of the College of Human Ecology at Cornell University. His work has been published in journals such as the Harvard Business Review and Nature. He holds graduate degrees in health administration (MHA) and public administration (MPA) from Cornell University and received his undergraduate degree from the University of Michigan.
Tags: Biomedical Informatics Entrepreneurs Salon
Press Contact: Kirsten Mabry | (617) 495-4157
All Events