Past Event
Biomedical Informatics Entrepreneurs Salon: Lovina McMurchy, Movac Capital
September 8th, 2022 ~ 05:00pm - 06:00pm
Zoom; please register for details
A monthly conversation about medicine, biology, computers, and entrepreneurship, hosted by Harvard OTD and the HMS Dept. of Biomedical Informatics. Open to all.
Featured speaker: Lovina McMurchy, General Partner at Movac Capital and Edmund Hillary Fellow
Stay in touch! To receive invitations to future Salon events, join the mailing list.
Featured Speaker
Lovina McMurchy
Movac Capital
General Partner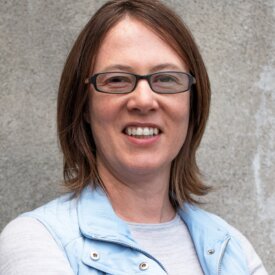 Lovina McMurchy is a General Partner at an international Venture Capital Fund, Movac Capital and an Edmund Hillary Fellow, a program for exceptional entrepreneurs and investors working on global impact projects from Aotearoa/New Zealand.
She came to VC as a career transition after spending 20 years working for global technology companies based in the US. Her operating experience spans across product development, go-to-market and P&L management. Most recently she was a general manager of Growth for Alexa Shopping at Amazon and before that pioneered Amazon's move into 3rd party subscription services. She held several senior leadership roles at Microsoft including being a senior executive at Skype and a tour of duty as Chief Marketing Officer for Microsoft Latin America. At Starbucks she launched several technology innovation services including the in-store wifi service and Starbucks first "order by phone" offering.
She holds an MBA from Harvard Business school and a Masters in Mathematics and Statistics from the University of Auckland. She currently lives in New Zealand with her husband and children.
Tags: Biomedical Informatics Entrepreneurs Salon
Press Contact: Kirsten Mabry | (617) 495-4157
All Events