Past Event
Biomedical Informatics Entrepreneurs Salon: Roman Yelensky, PhD, Gritstone Oncology
March 05th, 2018 ~ 11:30am - 01:30pm
Harvard Medical School, Waterhouse Room, Gordon Hall 1st Floor, 25 Shattuck St., Boston, MA 02115
A monthly conversation about medicine, biology, computers, entrepreneurship, and pizza. Open to all.
Stay in touch! To join the mailing list (to receive invitations to future events), sign up here.
Featured speaker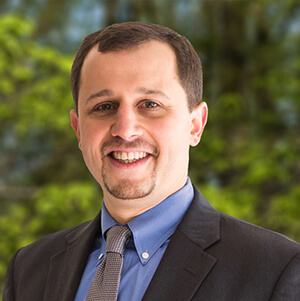 Roman Yelensky, PhD
Executive Vice President and Chief Technology Officer, Gritstone Oncology
Dr. Yelensky serves as chief technology officer and is responsible for overseeing the company's genomics, proteomics and informatics programs. He joined Gritstone at its inception in October 2015 as executive vice president of sequencing and bioinformatics.
Prior to that, he was vice president of biomarker and companion diagnostic development at Foundation Medicine, which he joined at its inception. While at Foundation Medicine, he co-led sequence data analysis for FoundationOne™ and led validation studies supporting clinical laboratory accreditation and testing of more than 100,000 patients. Dr. Yelensky established Foundation Medicine's FDA-regulated products program, leading to the FDA approval of FoundationFocus CDxBRCA, the first NGS-based companion diagnostic. He also contributed to key national initiatives on the clinical implementation of next-generation sequencing (NGS), leading the diagnostic implementation of Lung-MAP, a first-of-its-kind NCI-sponsored trial matching lung cancer patients to investigational treatments using comprehensive genomic testing.
Prior to Foundation Medicine, Dr. Yelensky was a senior scientist in biomarker development at Novartis. He has co-authored more than 75 manuscripts on bioinformatics, statistical genetics, NGS biomarker and assay development and cancer genomics.
He earned an M.S. in computer science from Stanford University and a Ph.D. in bioinformatics and integrative genomics from the Harvard-MIT Division of Health Sciences and Technology.
Tags: Biomedical Informatics Entrepreneurs Salon
Press Contact: Kirsten Mabry | (617) 495-4157
All Events