Past Event
Biomedical Informatics Entrepreneurs Salon: Simon MacGibbon, Myia Health
October 6th, 2022 ~ 05:00pm - 06:00pm
Zoom; please register for details
A monthly conversation about medicine, biology, computers, and entrepreneurship, hosted by Harvard OTD and the HMS Dept. of Biomedical Informatics. Open to all.
Featured speaker: Simon MacGibbon, CEO and co-founder of Myia Health
Stay in touch! To receive invitations to future Salon events, join the mailing list.
Featured Speaker
Simon MacGibbon
Myia Health
CEO and Co-Founder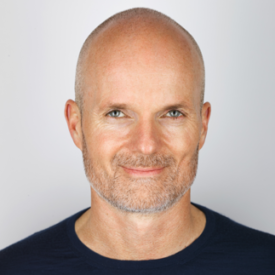 Simon MacGibbon is the CEO and co-founder of Myia Health, a fully integrated platform created to help accelerate Healthcare's Transformation to Value through continuous and preventative care in the home. Myia uses machine learning to transform streams of remote monitoring data into timely and actionable clinical insights to improve patient care with optimal clinical efficiency. Myia is used by some of the country's most innovative healthcare providers, including Mercy Virtual and Dispatch Health.
Simon has 25 years of experience using technology to create data driven products and transform enterprise capabilities.
Prior to co-founding and leading Myia Health, Simon co-founded the Boston Consulting Group's Digital Ventures (BCGDV) global team. As a Partner at BCGDV, Simon led teams responsible for imagining, building, and commercializing new technology platforms to help fortune 500 companies innovate at startup speed. Simon was formerly an Associate Partner at McKinsey & Co. and early in his career led CRM and analytics transformations with IBM.
Simon has a BSc from Otago University in New Zealand and a BA(Hons) in Applied and Industrial Psychology from the University of Canterbury.
Tags: Biomedical Informatics Entrepreneurs Salon
Press Contact: Kirsten Mabry | (617) 495-4157
All Events