Past Event
Commercializing Innovation: Legal Strategy
November 09th, 2020 ~ 07:00am - 08:30am
If you're planning to commercialize innovation through a startup and/or a license, legal expertise can and should inform your business strategy. In this event in our Commercializing Innovation series, we're moving beyond, "What is a patent and how can I get one?" (though we'll answer that, too), to matters of strategic importance to innovators and company founders:
What is the value of intellectual property for a company that intends to innovate?
How should my business goals drive my IP strategy?
How can legal agreements help me to get things done?
What can a small company expect in discussions with investors, commercial partners, or acquirers?
What is my exit strategy?
We will also touch on career opportunities in law for graduates with a scientific/technical/research background.
Featuring a panel discussion with three partners at law firms who specialize in intellectual property, startup formation, and corporate partnerships, moderated by Karen Sinclair, Director of Intellectual Property in Harvard Office of Technology Development (OTD).
Hosted by Harvard OTD and the FAS Office of Postdoctoral Affairs.
---
About the Speakers
Hemmie Chang
Partner, Co-Chair of the Life Sciences Group, and Chair of Licensing & Strategic Alliances Practice at Foley Hoag
Expert in Residence, Harvard OTD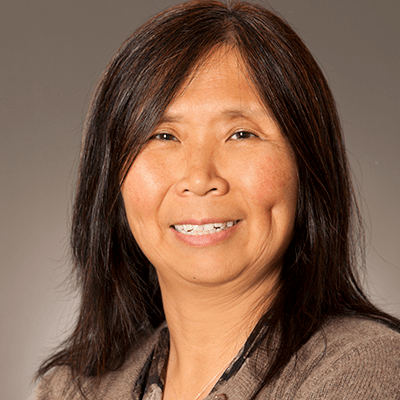 As Chair of Foley Hoag's Licensing & Strategic Alliances Practice, partner Hemmie Chang regularly handles high profile intellectual property matters. Her career-spanning dedication to clients and significant influence on the life sciences industry earned her an induction into the LMG Life Sciences Hall of Fame in 2019. Hemmie brings to her clients her strategic business perspective and legal acumen from her two-plus decades of experience within the bio pharmaceutical, medical device, gene and cell therapy and genomics sectors. She advises both established and emerging companies on a wide variety of licensing matters, from development to marketing deals - all of which involve a broad range of intellectual property assets, from patents to trade secrets, brand names to copyright. Hemmie is also Co-Chair of the Life Sciences Group and active within the firm's Business Department and Technology practice groups. She earned her JD at Harvard Law School.
Maia Harris
Partner at Pepper Hamilton
Expert in Residence, Harvard OTD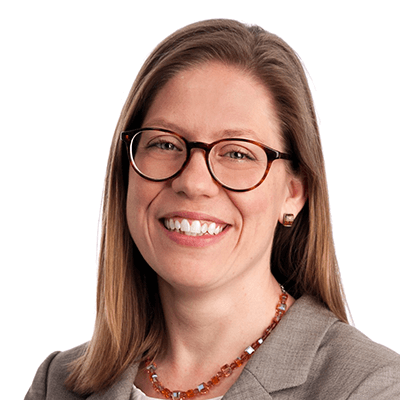 Maia H. Harris is a partner at the law firm of Pepper Hamilton LLP, where she focuses her practice on intellectual property issues including licensing and counseling, as well as enforcement when necessary. Ms. Harris' work spans a full spectrum of technologies and industries, from semiconductors to surgical methods and devices and digital health. Her clients are just as diverse, including emerging, private, and public companies, as well as universities and research institutions. Ms. Harris is also one of several members of her firm who, together, focus on providing a full suite of IP services specific to the needs of universities, research institutions, and related start-ups, including IP strategy, prosecution, and licensing. She earned her JD at Harvard Law School in 2000.
David Resnick
Partner at Nixon Peabody
Expert in Residence, Harvard OTD
David Resnick is a partner in the Intellectual Property practice at Nixon Peabody. He works with both startup and established life sciences companies, as well as major U.S. research institutions, to develop comprehensive patent strategies to protect their IP. His practice focuses on strategic portfolio management, patent prosecution, transactional matters and associated client counseling, managing portfolios of some of the leading U.S. research institutions and domestic and international corporations. David has extensive experience with microbiome-related technologies, pharmacogenomics, disease biomarkers, proteomics, tissue engineering, gene therapy, regenerative medicine, drug delivery systems, stem cells, angiogenesis modulation, cancer vaccines, oncology, immune modulation, medical devices, and diagnostics. David earned his bachelor's and MS in Microbiology before earning his JD at Syracuse University College of Law.
Karen Sinclair
Director of Intellectual Property, Harvard Office of Technology Development
Karen oversees the development and tracking of Harvard University's patent portfolio including monitoring all patent legal expenses. Working closely with other Directors in OTD, Karen advises on OTD-wide productivity as well as patent strategies to maximize the value of IP to facilitate commercialization efforts. She has the honor of directing a team of skilled attorneys and paralegals who secure Harvard's patent rights and fulfill Harvard's patent related obligations. Prior to joining Harvard, Karen served as Division IP Counsel at Thermo Fisher Scientific, supporting its laboratory products and consumables divisions. Previous to that, she worked in the Intellectual Property Department of Boston law firms K&L Gates LLP and Testa, Hurwitz & Thibeault, LLP. Karen holds a JD from Boston University and a BS in Cell and Molecular Biology from the University of Michigan.
---
The Commercializing Innovation speaker series is primarily intended for Harvard University faculty, postdoctoral researchers, and graduate students who are interested in learning about technology commercialization, careers outside of academia, and scientific entrepreneurship. However, the event is open to all. Hosted by Harvard OTD and the FAS Office for Postdoctoral Affairs.
---
Experts in Residence
We are pleased to welcome at this event three esteemed speakers who are members of Harvard OTD's Experts-in-Residence (XIR) program, a powerful resource for Harvard innovators working to commercialize a technology, navigating the launch of a startup, or seeking corporate partners.
OTD's XIRs have a wealth of experience in: company formation and leadership, intellectual property strategy, legal transactions, product development, regulatory affairs, marketing, corporate partnerships, and much more.
If you are a Harvard researcher wishing to engage with an XIR, simply contact .(JavaScript must be enabled to view this email address).
Press Contact: Kirsten Mabry | (617) 495-4157
All Events