Past Event
Guppy Tank: General Biologics
June 27th, 2023 ~ 04:00pm - 06:00pm
Lab Central, 700 Main Street, North Cambridge, MA 02139 MAP

General Biologics presented by President, Jeffrey Way Ph.D.
Tuesday, June 27, 4:00p.m.-6:00p.m. at LabCentral

Harvard's Office of Technology Development and LabCentral invite you to the latest event in the Guppy Tank series, where Harvard life-science innovators will pitch their super-early-stage concepts to a panel of entrepreneurs and investors for constructive, in-depth feedback.

This event features a technology from the Silver Lab presented by Jeffrey Way Ph.D., President of General Biologics and Lecturer from the Harvard Medical School Department of Systems Biology and the Laboratory of Systems Pharmacology.

Please join us on Tuesday, June 27, from 4:00 to 6:00 p.m. at LabCentral to hear the presentation, learn from experts on startup formation, and participate in giving audience feedback. The event is accompanied by a reception with food and drinks. All are welcome!
The Panel:
Cassidy Blundell – Principal at Mission BioCapital
Sacha Mann – Senior Partner and Head of Genesis Labs, Takeda Ventures
Jingjing Wang – Senior Associate at Lightstone Ventures
Gladys Nunes – Director at Amgen Ventures
Sean Evans - Senior Associate, Venture Investments at Johnson & Johnson
The Project:
General Biologics is developing a product for treatment of hypoxia, which could be used to treat chronic obstructive pulmonary disease (16 million patients in the US alone), cystic fibrosis, and patients on ventilators. The product is an engineered fusion protein that directs the activity of erythropoietin to red blood cell precursors and tissues that may die upon hypoxic exposure, and away from cells that promote blood clotting, which is the major, dose-limiting side effect of erythropoietin itself. In mice, the product selectively promotes production of red blood cells over platelets (a surrogate for blood clotting). We anticipate straightforward, rapid pre-clinical and clinical development based on direct clinical readouts of oxygen delivery.
Key advantages of General Biologics' hypoxia product
Promotes red blood cell formation.
Promotes protection of tissues, such as the brain and heart, when challenged by hypoxia.
Unlike erythropoietin, does not promote thrombosis or the resulting heart attacks stroke.
Very long plasma half-life, compatible with dosing once per month or less.
Come listen to Dr. Way pitch the technology and join the panelist of experts in asking questions and offering constructive feedback.

About the Speaker
Jeffery Way, Ph.D.
President, General Biologics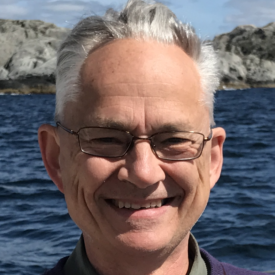 Jeffery Way Ph.D. is a Lecturer in the Silver Lab, the Department of Systems Biology, and in the Laboratory of Systems Pharmacology. His current research interests are in therapeutic protein development and synthetic biology. He leads drug development projects on engineered fusion proteins for treating pancreatitis, hypoxia and pain, and also manages an industry collaboration on gene delivery of multiple, independently-regulated transcription units. Prior to becoming a Lecturer at Harvard Medical School, Jeff was a Senior Staff Scientist at Harvard's Wyss Institute, and before that a Director of Structural Biology and Director of Intellectual Property at EMD Serono, a major protein-focused pharmaceutical company, where he designed protein drugs. He has published numerous articles on drug development, synthetic biology, nervous system development, and bacterial genetics, and holds several patent applications and issued patents. He received his Ph.D. and B.A from Harvard University.
Tags: Guppy Tank
Press Contact: Kirsten Mabry | (617) 495-4157
All Events