Past Event
Innovating Together: Stanley King, PhD (Third Culture Capital)
October 21st, 2021 ~ 12:00pm - 01:00pm
Zoom; please register for details
The FAS Office of Postdoctoral Affairs and the Harvard Office of Technology Development (OTD) are pleased to co-host this virtual event.
Stanley King, PhD, will discuss his personal and professional journey in academia and corporate development, and share insights on the commercialization of scientific innovations through entrepreneurship.
Featured Speaker
Stanley King, PhD
Third Culture Capital
Director of Investments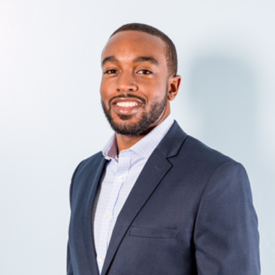 Stan is a neuroscientist, social entrepreneur, and corporate development executive. His business experience spans biomedical research, academic technology transfer, and creating startups from early-stage research innovations. Currently, he is the Director of Investments at Third Culture Capital, an early-stage healthcare venture capital firm. In his prior roles at MIT, the Wyss Institute for Biologically Inspired Engineering at Harvard, Boston Children's Hospital, and Emulate, he has negotiated and executed well over a hundred licensing and strategic partnership deals with pharma, biotech, and healthcare companies, managed patent portfolios, developed go-to-market strategies, and helped secure over $100M in equity financing. Stan has a Ph.D. in Neuroscience and Behavior from the University of Virginia and a B.S. in Psychology with a minor in Biology from Florida A&M University.
This event is part of Harvard OTD's Innovating Together initiative, an effort that seeks to highlight pathways for startup formation and technology commercialization, with a special emphasis on engaging members of our research community from underrepresented groups.
Press Contact: Kirsten Mabry | (617) 495-4157
All Events