Past Event
Pathways to Entrepreneurship: Gregory L. Verdine, Ph.D.
July 15th, 2015 ~ 12:00pm - 02:00pm
TMEC Amphitheater, 260 Longwood Ave., Harvard Medical School
What does it take to commercialize academic innovation?
Join us on July 15 from 4 to 6 p.m. for a discussion of translational research in academia and biotech, followed by networking and refreshments. This event is open to Harvard-affiliated faculty, researchers, postdocs, and graduate students. RSVP at Eventbrite.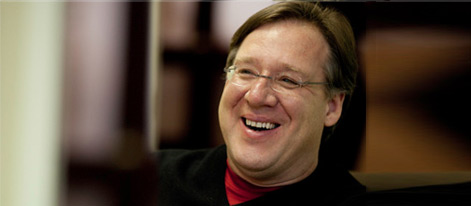 Featured speaker Gregory L. Verdine is a Venture Partner at Third Rock Ventures and Erving Professor of Chemistry at Harvard University in the departments of Stem Cell & Regenerative Biology, Chemistry & Chemical Biology, and Molecular & Cellular Biology.
Greg is a thought leader in the field of chemical biology and an accomplished biotech entrepreneur. His laboratory at Harvard discovered the molecular mechanism of epigenetic DNA methylation and elucidated the pathway by which certain genotoxic forms of DNA damage are eradicated from the genome. Greg is also responsible for discovering a new class of therapeutics termed stapled peptides, which are currently in clinical development and have received much attention for their ability to drug "undruggable" targets. Greg has co-founded multiple biotechnology companies, including Enanta Pharmaceuticals, Gloucester Pharmaceuticals, Aileron Therapeutics, Tokai Pharmaceuticals, Ontorii Pharmaceuticals (now Wave Life Sciences) and Eleven Biotherapeutics. For more than a decade, he served as one of two global consultants for Hoffmann-La Roche. He was a founding scientific advisor to Vertex Pharmaceuticals, Ariad Pharmaceuticals and Variagenics. Greg serves as a scientific advisor to the Ibusuki Medipolis Research Institute, is on the board of scientific consultants of the Memorial Sloan-Kettering Research Institute, the board of scientific advisors of the National Cancer Institute and the scientific advisory board of the SMA Foundation. Greg is a VIP Faculty Member at the Agency of Science and Technology Research (A*STAR) in Singapore and a Guest Professor at Peking University. Greg was a National Institutes of Health postdoctoral fellow in molecular biology at the Massachusetts Institute of Technology and Harvard Medical School. He holds a B.S. in chemistry from St. Joseph's University and a Ph.D. in chemistry from Columbia University.


Exciting entrepreneurship opportunities originate in academia. The Pathways to Entrepreneurship series lets you hear guest speakers offer their unique perspectives on how a solid education and research foundation can act as a springboard for the commercialization of academic innovation. Join in a discussion with a like-minded community as our guests share their personal stories and journeys as scientific entrepreneurs.
Press Contact: Kirsten Mabry | (617) 495-4157
All Events