Past Event
Pathways to Entrepreneurship: Launching from the Bench
December 10th, 2015 ~ 12:00pm - 01:00pm
Cannon Room, Building C, Harvard Medical School, 140 Longwood Ave., Boston, MA
RSVP: http://hvrd.me/VkMdv
What are the first steps in a career commercializing scientific innovation? Please join us to meet young entrepreneurs, navigate your career options and explore innovation fellowship opportunities, followed by networking and refreshments.
The Pathways to Entrepreneurship series invites renowned Harvard-trained entrepreneurs to return to campus to present to faculty, postdocs, and students regarding their transition academic science to the commercialization of science. The miniseries "Launching from the Bench" features younger presenters who have only recently left the academic environment.
Hosted by Harvard Office of Technology Development and sponsored by the HMS Office for Postdoctoral Fellows.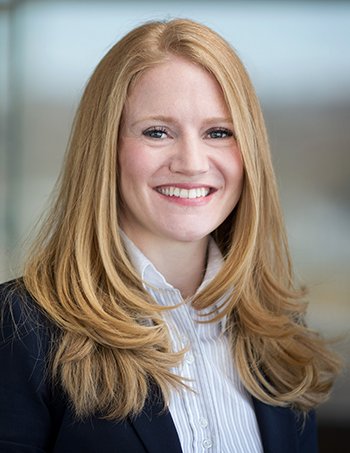 Featuring Alison Williams, Ph.D., current MBA student at Harvard Business School and Director of Corporate Development at Pronutria Biosciences, founded by Flagship VentureLabs.

Flagship VentureLabs will also give a short presentation on its Fellows Program. The fellowship provides an opportunity for "outstanding scientists, engineers, inventors, and budding entrepreneurs to work hand-in-hand with our seasoned professionals through our unique entrepreneurial Exploration process, with the potential to ultimately produce exciting new ventures."
About Alison Williams
Alison (Ali) Williams is currently Director of Corporate Development at Pronutria Biosciences, a privately held biotech company located in Cambridge, Mass., founded by Flagship VentureLabs. Ali became interested in creating companies based on transformative technology during her Postdoctoral research, where she taught bioentrepreneurship at Harvard College, and at Harvard Business School (HBS), where she is currently earning her MBA. Ali is a graduate of the Flagship VentureLabs Fellows program, where she combined her interest in science and entrepreneurship to conceive of and innovate new technological platforms.

A scientist by training, Ali completed her bachelor's at King's College London, with honors in pharmacology, and a year-long industrial internship at GlaxoSmithKline in their Respiratory, Inflammation and Respiratory Pathogens Center for Excellence in Drug Development in Philadelphia, USA. She then completed a Ph.D. at the National Heart and Lung Institute at Imperial College London in respiratory pharmacology models of asthma and COPD, followed by a Postdoc at the Harvard T. H. Chan School of Public Health (HSPH). Ali's postdoctoral work focused on investigating the mechanistic basis for the relationship between obesity and asthma, and their physiological and molecular determinants. Ali's research has been published in 25 original articles, has been cited over 700 times and has won numerous awards.

While at HSPH, Ali was the President of the Postdoctoral Association, a role for which she won the HPSH Outstanding Leadership Award, and is currently Chair of the HSPH Global Alumni Network Committee for the HSPH Alumni Association.
Press Contact: Kirsten Mabry | (617) 495-4157
All Events