Past Event
Realizing the Translational Impact of Scientific Research
March 10th, 2021 ~ 05:00pm - 06:00pm
Zoom; please register for details
The Scholars in Translational and Academic Research (STARS) program at Harvard Medical School and the Harvard Office of Technology Development (OTD) are pleased to co-host this virtual event to discuss the translation of scientific research towards commercialization.
Diana Sanchez, Ph.D., Associate Director of Alliance Management for Harvard OTD, will be sharing her personal journey as a researcher and later as an alliance manager at the interface of academia and industry.
This event is part of Harvard OTD's Innovating Together initiative.
Featured Speaker: Diana Sanchez, Ph.D.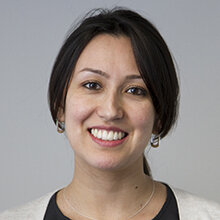 Diana Sanchez, Ph.D., joined OTD in 2017 and currently leads alliance management for a portfolio of strategic research alliances between Harvard and pharmaceutical industry partners. These alliances are designed to identify and develop innovative technologies derived from Harvard research that are of common interest and value to both Harvard and the industry partner. Diana will also speak to how OTD can aid in the commercialization of technology and help you, as a Harvard researcher, develop collaborations with industry.
Diana obtained her Ph.D. in Biomedical Engineering, M.Sc. in Biomedical Sciences, and B.E. in Mechanical Engineering from the Universidad de los Andes in Bogota, Colombia.

Press Contact: Kirsten Mabry | (617) 495-4157
All Events