May 8th, 2023
Harvard Announces Climate and Sustainability Translational Fund to Advance Solutions for Global Impact
The Climate and Sustainability Translational Fund will propel climate and sustainability-related innovations towards startup formation for global impact.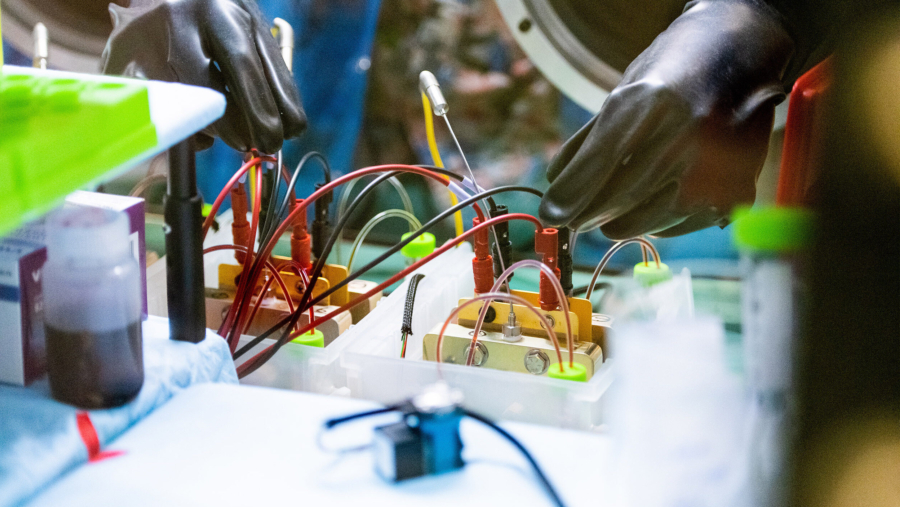 (Boston) – Harvard's Office of Technology Development (OTD) and the Salata Institute for Climate and Sustainability at Harvard University have announced the launch of the Climate and Sustainability Translational Fund and supporting programs, aimed at increasing the global impact of Harvard research in the areas of climate and sustainability. The fund will provide support for university-based projects to de-risk technologies towards startup formation, creating the next generation of solutions to ensure a cleaner and healthier future.
"The magnitude of the climate crisis, and the need to bring a wide range of talents together to craft solutions, compel us to support researchers from across the University who are working on new approaches to combat global climate challenges," said Alan M. Garber, Provost and Chief Academic Officer of Harvard University. "The launch of this fund will enable Harvard to make significant progress toward the translation of climate and sustainability research and its application."
To kick-off this initiative, Harvard's Office of Technology Development and the Salata Institute will host a Translation Workshop this fall for Harvard faculty, post-docs, and graduate students interested in bringing their ideas to market. The workshop will cover the steps towards realizing translational impact through startup formation. In addition to providing funding for translational research, the initiative will include a mentoring program for each team as they progress towards commercialization of their research. The fund builds upon OTD's success in helping promising innovations make the leap from lab to market through the Blavatnik Biomedical Accelerator and Harvard Grid Accelerator.
"Along with the Blavatnik Biomedical Accelerator and the Harvard Grid Accelerator, the Climate and Sustainability Translational Fund will contribute to the goal of advancing Harvard's research from the lab into the real world," said Isaac Kohlberg, Senior Associate Provost and Chief Technology Development Officer. "The fund and supporting programs provide investment in the technologies that will change our world and the people behind those innovations."
The Climate and Sustainability Translational Fund was launched as part of Harvard's Climate Action Week, a celebration and acceleration of climate research, education, and engagement across Harvard University. On May 9th, the inaugural Harvard Climate Symposium will bring together hundreds of leaders across business, government, civil society, and academia to focus on the fundamental changes that we must make this decade to reduce greenhouse gas emissions to the requisite levels.
"The Salata Institute is committed to supporting and funding research that addresses complex climate problems and produces useful and practical solutions," stated Jim Stock, Director of the Salata Institute and Vice Provost for Climate and Sustainability." Partnering with OTD on the Translational Fund will further empower Harvard researchers to drive real-world impact by creating new technologies, expanding applications, and realizing efficiencies."
Following the Translation Workshop in the fall, an RFP will be announced for grants along with access to mentoring and additional programs, providing an avenue for researchers to advance their technologies into commercialized solutions for the world.
About Harvard University's Office of Technology Development
Harvard's Office of Technology Development (OTD) promotes the public good by fostering innovation and translating new inventions made at Harvard University into useful products that are available and beneficial to society. Our integrated approach to technology development comprises sponsored research and corporate alliances, intellectual property management, and technology commercialization through venture creation and licensing. More than 100 startups have launched to commercialize Harvard technologies in the past 5 years, collectively raising more than $4.4 billion in financing. To further bridge the academic-industry development gap, Harvard OTD manages the Blavatnik Biomedical Accelerator and jointly oversees the Harvard Grid. For more information, please visit https://otd.harvard.edu.
About the Salata Institute at Harvard
The Salata Institute for Climate and Sustainability serves as a fulcrum for collaboration across Harvard's many areas of expertise, pursuing practical, real-world solutions that address all aspects of the climate crisis. Its mission is to develop and promote durable, effective, and equitable solutions to the climate change challenges confronting humanity. Visit: salatainstitute.harvard.edu
Tags: climate, Sustainability, grants, funding, entrepreneurship, Office of Technology Development, OTD, Salata, Salata Institute
Press Contact: Kirsten Mabry | (617) 495-4157
---