February 16th, 2022
Startup internships 'reward curiosity'
Summer program with Matrix Partners places CS students at new ventures
Harvard students seeking an enriching, hands-on experience should look beyond the largest companies and consider startups in their summer planning, according to participants in a new internship program who say they benefited from a high level of independence and the encouragement of strong mentors.
In collaboration with Matrix Partners, Harvard's Office of Technology Development (OTD) has created an internship program that places students in software development roles at Matrix portfolio companies. The internship is now running for a second year and accepting applications via Crimson Careers. The program helps Harvard students access paid summer internships that provide a meaningful startup experience, combined with an introduction to venture capital and ongoing mentorship.
The internship program is part of OTD's Innovating Together initiative, a broader outreach effort that seeks to highlight pathways for startup formation and technology commercialization, with a special emphasis on engaging students and members of Harvard's research community from populations that are underrepresented in these fields.
"OTD has strong external relationships that create pathways for Harvard's research to be translated into impactful products. Through this internship with Matrix, we hope to also help students pursue careers at startups and learn about venture capital. In doing so, we have an opportunity to draw on the diversity of the Harvard student body to potentially help change the face of startups, venture capital, and the tech industry as a whole," said Sam Liss, Executive Director of Strategic Partnerships in OTD.
The internship program incorporates mentoring by both OTD business development staff and the investment team at Matrix. "That brings me great joy," said Diana Berlin '09, MBA '13, who is a Partner at Matrix and oversees the program with her colleague Stan Reiss, MBA '00. She hosted group mentoring sessions throughout the summer, having joined Matrix herself in early 2021 after roles at Microsoft, Kickstarter, SoundCloud, and Quip, which was acquired by Salesforce.
"I knew I had to get involved in this program, because I have just had the time of my life working in startups," Berlin said. She emphasized that startups tend to hire on the basis of talent and potential rather than on a strict set of prerequisites.
"One of the great things about startups is that they really reward curiosity," Berlin said. "You can learn through the content of the role, but you can also learn whether startups are for you. A three-month internship is a great opportunity to just test that hunch and explore the thing that has been on your mind. This is your chance to try."
"It was actually really scary"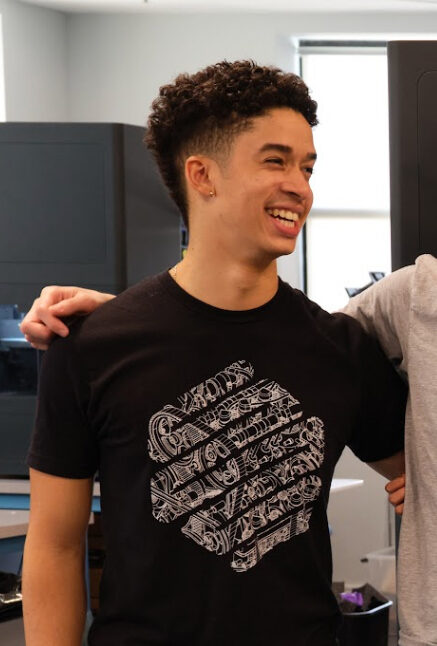 Computer science concentrator Emilio de Leon '23 took that leap last summer. Selected for an internship at Markforged, he learned how 3D printing software and hardware are enabling rapid manufacturing of metal and carbon-fiber-composite products. He learned about the business models in that industry. But what he talks about now is the way this hands-on experience built up his confidence.
At first, the software team showed him how to fix bugs on the Markforged website, incrementally improving it. Then, they handed him the reins: they asked him to add functionality to the site that would enable overseas users to interact with the system in their local currency, whether euros or yen.
"It was actually really scary when they told me the project," de Leon recalled. "I had no rules, nothing. I just had to come up with how I wanted to implement it."
So, like any good engineer, he asked a lot of questions. At the start of the summer, he wasn't sure how best to implement an API, and within a few weeks, he'd made it work. "That was a really cool experience," he said. "You get so much influence into the projects."
At one point, de Leon was printing an object through an interface on the Markforged website. But due to an awkward workflow, it wasn't obvious to him as a user that printing was actually in progress. "I suggested it in the Slack – I wrote down what I thought the feature should look like. And then an hour later the CTO, who's also the cofounder of the startup, directly responds to me and says, 'Yeah, I love this idea. We should do it.'"
One of the senior software engineers then added, "You should do it."
"It was a minor feature, nothing crazy, but it was really cool that they listened to what I had to say."
For de Leon, that kind of interaction was the best part of working at a startup rather than a large company. "You can get offers from Google, from Facebook, all of that, but… none of their executives are ever going to pay attention to you," he said. "They don't have time for that. But at a startup, any ideas are going to be valued, and people will listen to you."
"I do dream of creating my own company one day," he added, "and being able to get this internship experience was really valuable to me."
"You really need to be immersed inside"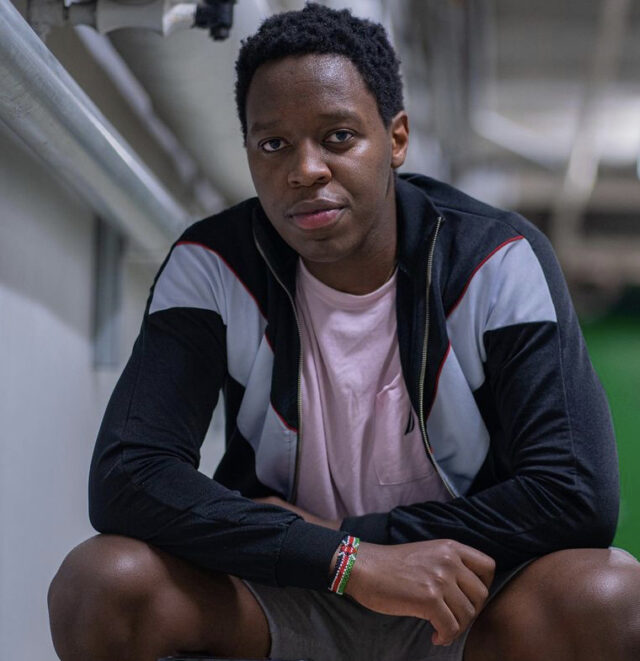 When Brian Nzuki '22 was weighing up the options for his junior summer, feeling pressure to make the best use of his time, he heard that big companies with big names were the way to go. He worried that there would be less to learn at a small venture.
However, he ended up spending his summer at LogRocket, a startup occupying a two-floor office in Boston. "I admit my thinking was kind of faulty," he said afterward. "For you to fully understand what a startup is, you really need to be immersed inside."
LogRocket creates tools that help web developers understand the user experience on a website, from a back-end perspective, to pinpoint and fix functional problems. Nzuki, a math and statistics concentrator, found himself right at home with the company's data analytics team. His first project with them was to build a tracking system to make the most of the small company's sales resources. "That system was actually implemented for the real sales associates, so it's a very tangible thing that I did," he said. As he settled in at LogRocket, he knew he "wanted to do more than just building reports," so he proposed a project of his own to help draw in new customers. Encouraged to run with his idea, Nzuki created models informed by machine learning to help the company analyze the performance of content on its inbound marketing platform – in other words, to write a better blog to drive sales.
"I learned the joys and the frustrations that come from building a startup, trying to sell a product to people, and trying to get more customers. But on a much more personal level," he added, reflecting on the autonomy and responsibility afforded him by these projects, "I learned how I work best as a person."
Seize the opportunity
Numerous opportunities to gain experience at a startup are posted in Harvard's Crimson Careers portal, managed by the FAS Office of Career Services, and especially showcased during Harvard's annual Startup Week (Feb. 14–18, 2022).

Harvard students selected to participate in the Matrix Partners internship program in 2022 will be placed with companies in the Matrix portfolio. Matrix itself has a team of about 10 investors with backgrounds in founding or operating companies; they invest in early-stage startups, both across the United States and internationally. To apply to the program for this coming summer, Harvard students are asked to submit a CV and a brief statement of interest. Applicants may be undergraduate or graduate students and should have some background in computer science. Students from underrepresented backgrounds are especially encouraged to apply.
Tags: computer science, Startups
Press Contact: Kirsten Mabry | (617) 495-4157
---